COVID-19 Vaccinations Available
Actions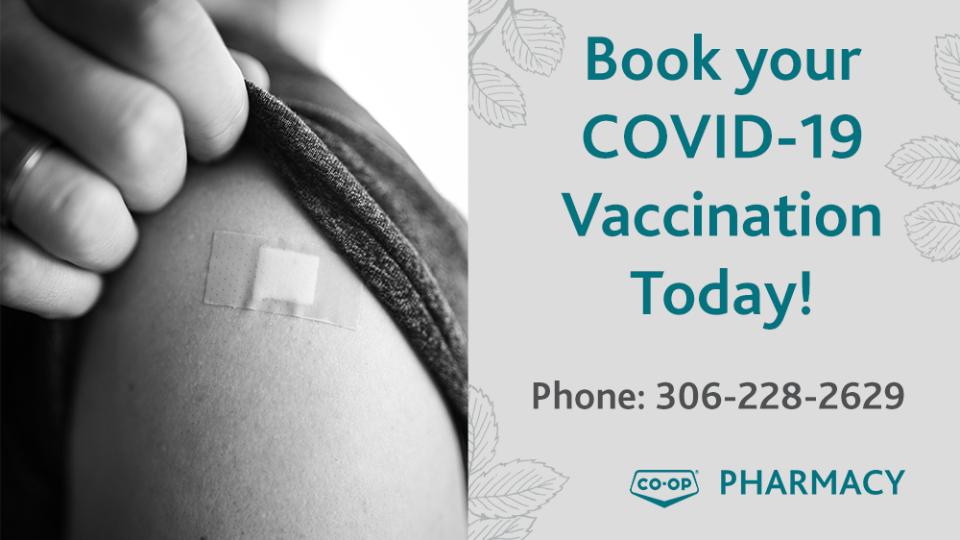 COVID-19 Vaccinations Available
May 28, 2021
Book your COVID-19 vaccination with your Delta Co-op Pharmacist.

The Unity Delta Co-op Pharmacy will be administering first & second doses of the Pfizer COVID-19 vaccination starting the week of May 31, 2021 and continuing throughout the month of June.
Call the Pharmacy to Book your Appointment
Phone: (306) 228-2629
Reminders:
• Currently we are only able to provide vaccinations to residents with a Saskatchewan health card/Health Services Number.
• We will be following all Saskatchewan Health Authority (SHA) guidelines for vaccinations, including following age sequencing and prioritization.
• You must be eligible for your first or second dose appointment at the time of booking the appointment
• To view the latest SHA open eligibility, please click here.