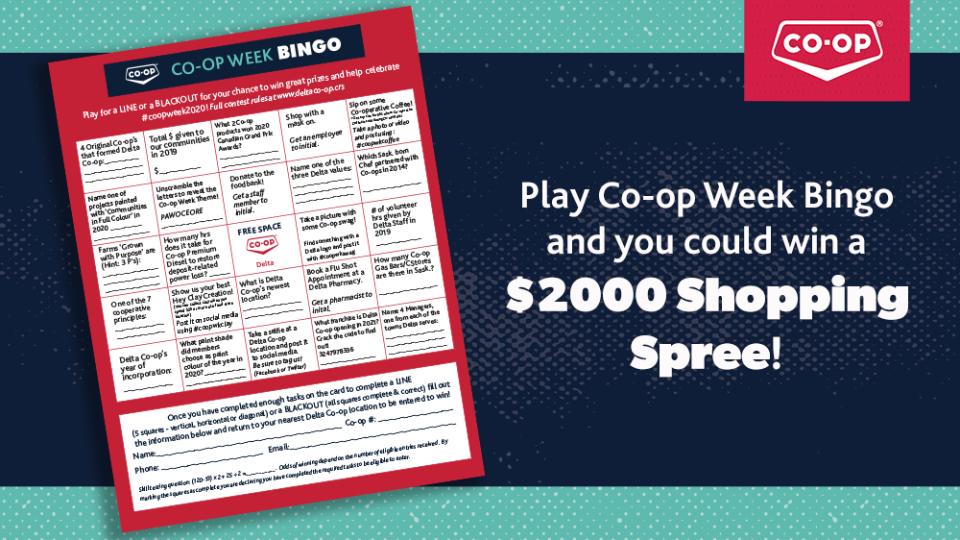 Co-op Week 2020
October 12, 2020
Play Co-op Week Bingo!
Celebrate Co-op Week with Delta Co-op by filling out your Bingo Card. Answer trivia and complete tasks to create a LINE or a BLACK OUT and you will be entered to win fantastic prizes — including a chance to race for a
$2000 Shopping Spree!
Other prizes include Co-op Gift Cards, Gift Baskets and secondary shopping spree prizes, see full rules for details. The contest is open to all Saskatchewan residents that are 19+. We hope you will join us in celebrating from October 11-17, 2020 because we are proud be a cooperative business and a proud member of the communities we serve. We are Co-op.