A Grand Opening in Macklin!
Actions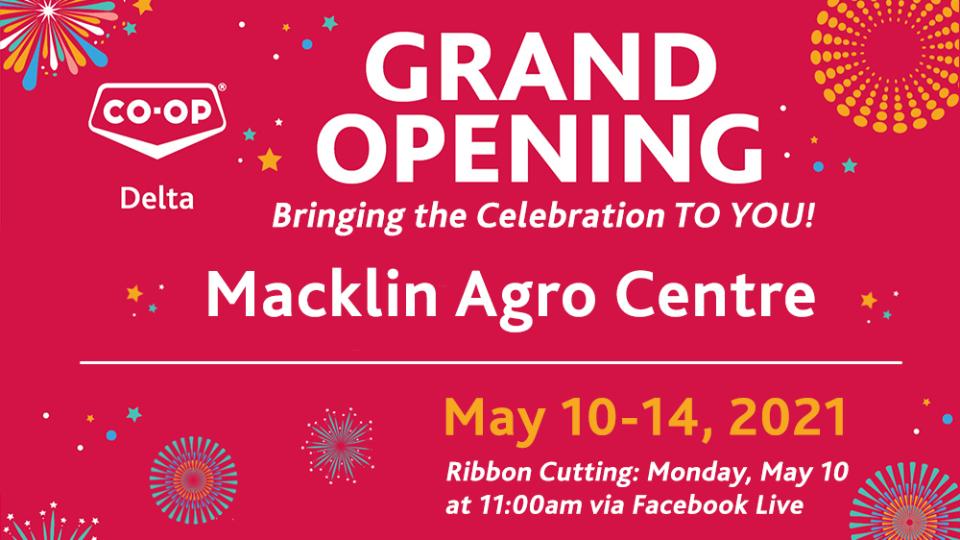 A Grand Opening in Macklin!
April 26, 2021
It's time to celebrate! Though the festivities may look different from our usual Grand Opening events, we are excited to announce that we will be celebrating the new Macklin Agro Centre for an entire week! During the week of May 10-14, 2021 we will have a live streamed ribbon cutting ceremony on Monday at 11:00am, in-store and online contests, week long sales AND our Macklin Ag Team will be delivering special Grand Opening Packages to randomly selected members in the area to also help spread the excitement. Since we can't all get together, we will [safely] bring the Grand Opening to YOU!
We hope you will join in the fun and help us celebrate our new location in Macklin.
Watch for more details on contests and special Grand Opening sales coming soon on our Facebook page: https://www.facebook.com/DeltaCoopLtd