2023 Annual General Meeting
Actions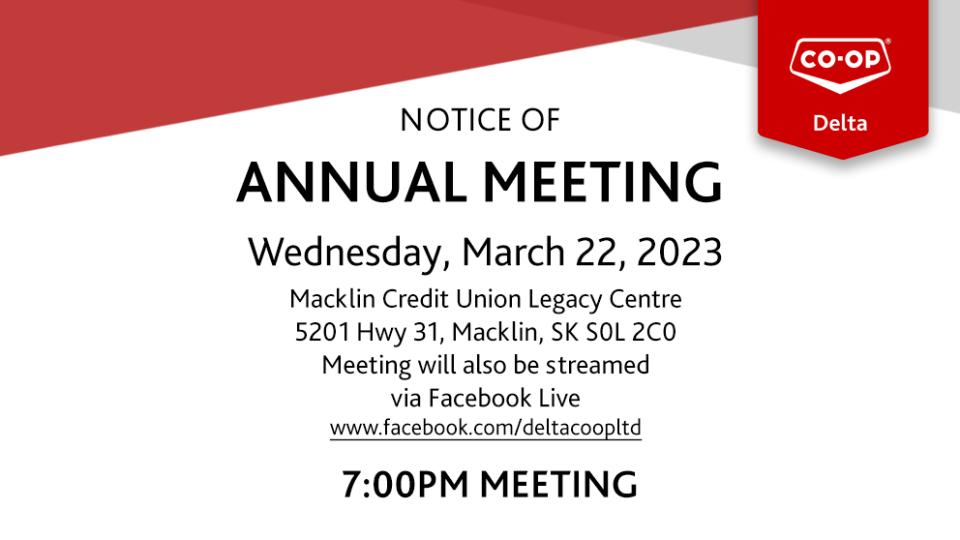 2023 Annual General Meeting
March 23, 2023
Every Delta Co-op member is an owner and you should have a say in your business. Delta Co-op invited all members to the Annual General Meeting to discuss and help shape your Co-op. We hope you enjoyed the meeting as we reviewed the 2022 year and gave a look at what's to come in 2023.
In the links below, you will find attached the Annual General Meeting booklet.

There are no featured stories at this time.